Mono-crystal diamond cutting tools / MCD bites
We have over 80 years of experience in manufacturing single-crystal diamond bites for cutting processes and have supplied tools for precision machining applications periodically.
By grinding Mono Crystal Diamond (MCD), the hardest material on earth, to a sharp cutting edge, mirror-finish machining is possible in cutting that cannot be obtained with ordinary cemented carbide or PCD (polycrystalline diamond) bites.
The extremely sharp cutting edge can be applied to soft and viscous gold and copper alloys that would be scuffed or crushed by ordinary cutting bites, and a good cutting surface can be obtained.
When cutting acrylic resin, a transparent cutting surface can be obtained without the need for polishing.

We custom-design the optimum specifications to meet your machining requirements and tool geometry. Various insert tip types are also available.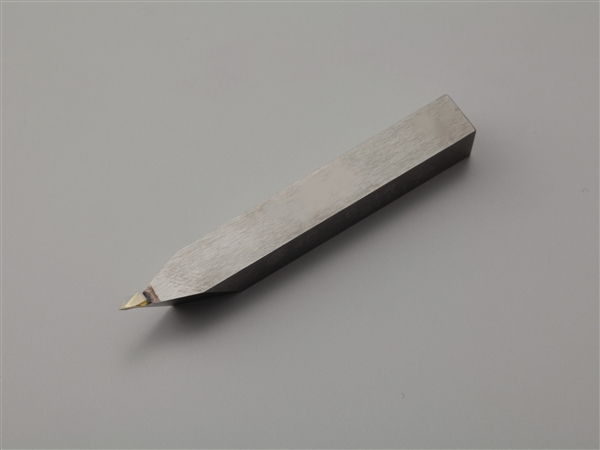 Example of machining with mono-crystal diamond cutting tools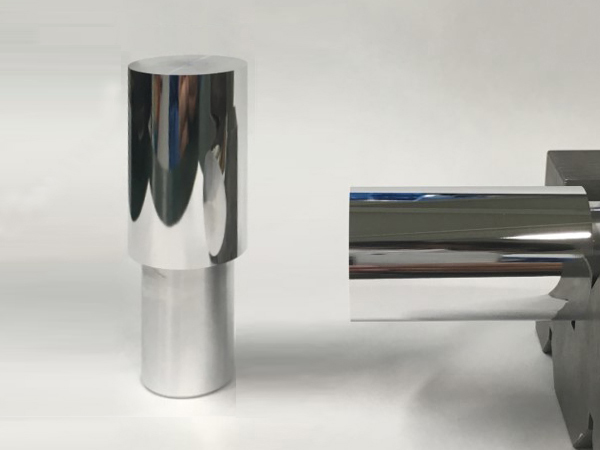 Machining example and applicable materials
[Machining example]
■Machining of cases, dials, hands and parts of watches
■Mirror surface decoration of aluminum alloy chassis
■Processing of hrad contact lenses
■Resin lens processing
■Processing of germanium and silicon lenses
■Machining of contact probes
■Transparent cutting of acrylic
■Resin bearing machining
■Machining of commutator for brush motors

[Applicable materials]
Aluminum alloy, copper, brass, beryllium copper, gold, silver, platinum, palladium alloys,
acrylic, nylon, nickel, germanium, silicon