Realization of mirror finishing of aluminum and Ni-P plating with a general-purpose lathe
[Issue]
We want to achieve mirror finishing of aluminum and Ni-P plating, etc., even with a general-purpose lathe that does not have very high machining accuracy.


[Solution]
Tokyo Diamond Tools Mfg. Co., Ltd. offers mono-crystal diamond cutting tools that can achieve mirror finishing even on general-purpose lathes, thanks to the polishing technology of mono-crystal diamond (MCD) cutting edges that we have developed over many years. The wear resistance of mono-crystal diamond also extends the life of the tool. In addition to aluminum, mirror finishing of gold, copper, brass, etc. is also possible.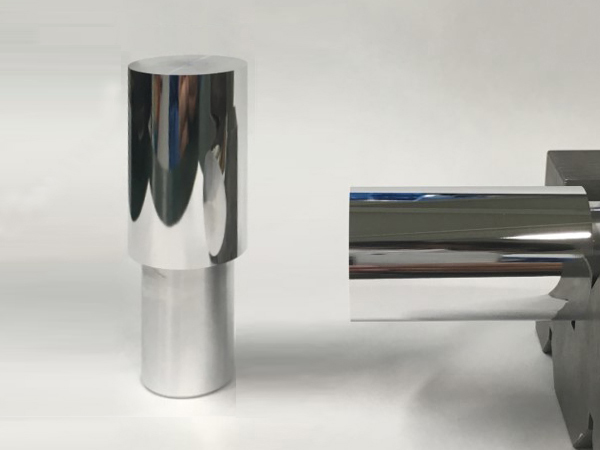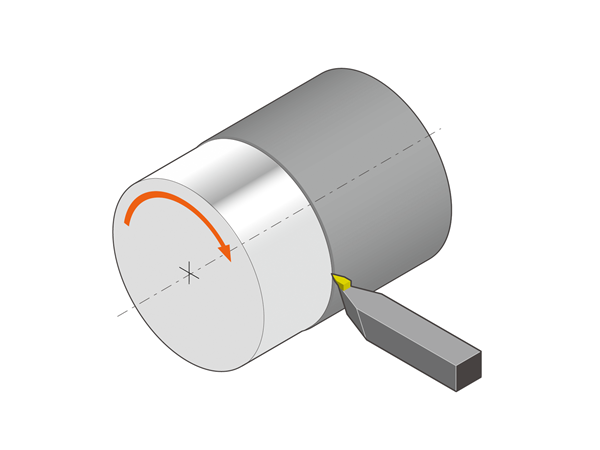 Comparison of machined surfaces of aluminum with PCD and MCD cutting tools (top: PCD, bottom: MCD)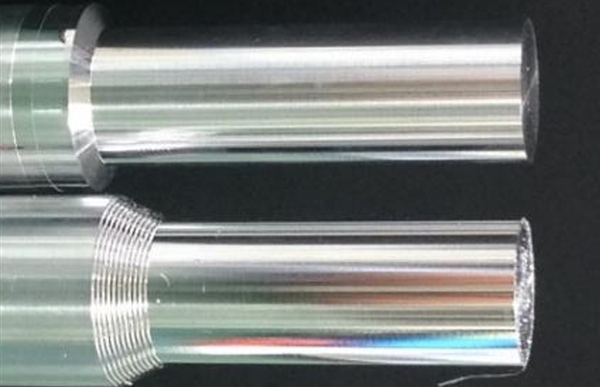 Comparison of cutting edge by material (enlarged photo of cutting edge ridge)

.
[Left photo]
The surface of aluminum machined by a PCD tool is not mirror-like, but rather diffusely reflective and appears white.
The MCD tool cuts with a very sharp edge, so the machined surface of aluminum appears darker with less diffuse reflection.
Applicable tool
Mono-crystal diamond cutting tool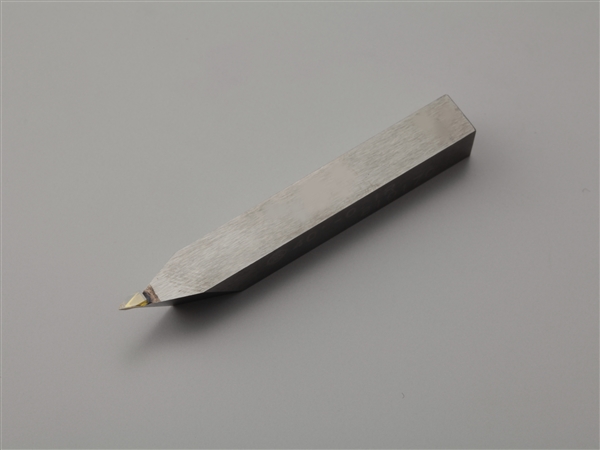 We have over 80 years of experience in manufacturing single-crystal diamond bites for cutting processes and have supplied tools for precision machining applications periodically.
By grinding Mono Crystal Diamond (MCD), the hardest material on earth, to a sharp cutting edge, mirror-finish machining is possible in cutting that cannot be obtained with ordinary cemented carbide or PCD (polycrystalline diamond) bites.
The extremely sharp cutting edge can be applied to soft and viscous gold and copper alloys that would be scuffed or crushed by ordinary cutting bites, and a good cutting surface can be obtained.
When cutting acrylic resin, a transparent cutting surface can be obtained without the need for polishing.

We custom-design the optimum specifications to meet your machining requirements and tool geometry. Various insert tip types are also available.