Diamond core drill
Diamond core drills were originally designed for drilling and coring of hard and brittle materials, but their use is now expanding to include the shape machining of hard materials such as ceramics on machining and gliding centers.
The coolant is supplied with a center-through structure, which allows chips to escape easily and reduces damage to the tool and workpiece caused by the chips, thus enabling highly efficient machining.
This tool is ideal for spot facing by helical grinding in narrow widths where chips tend to accumulate.
We offer the most suitable shape for high-efficiency drilling of ceramics.
The strong bond bridge structure ensures long life and stable cutting performance.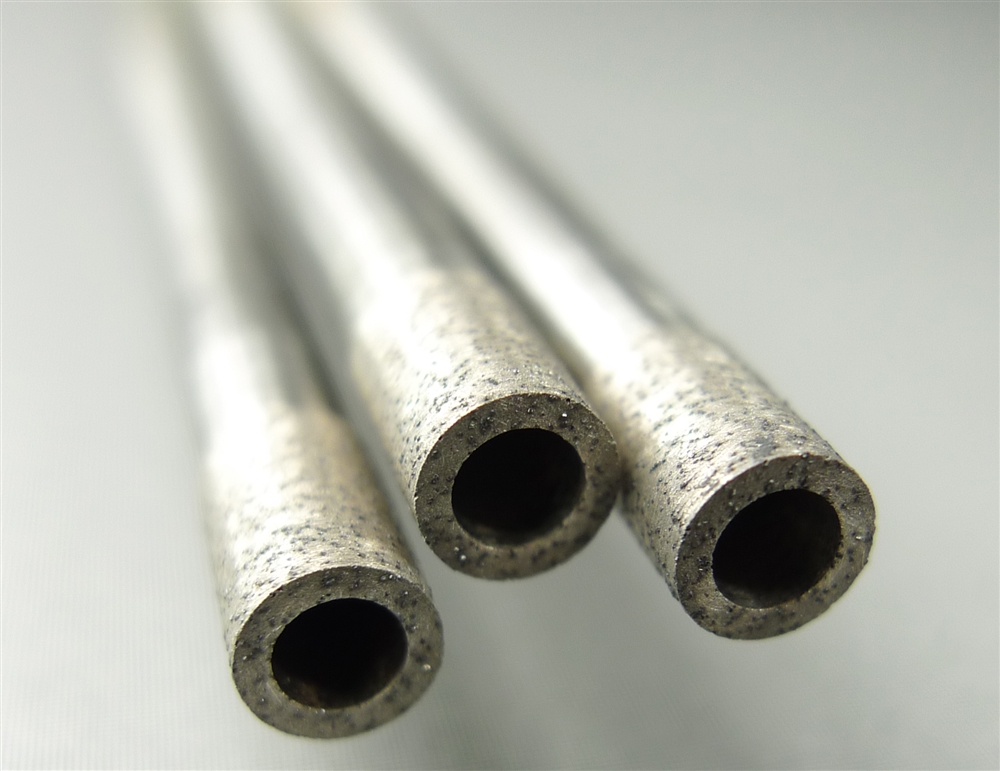 Image of machining with diamond core drill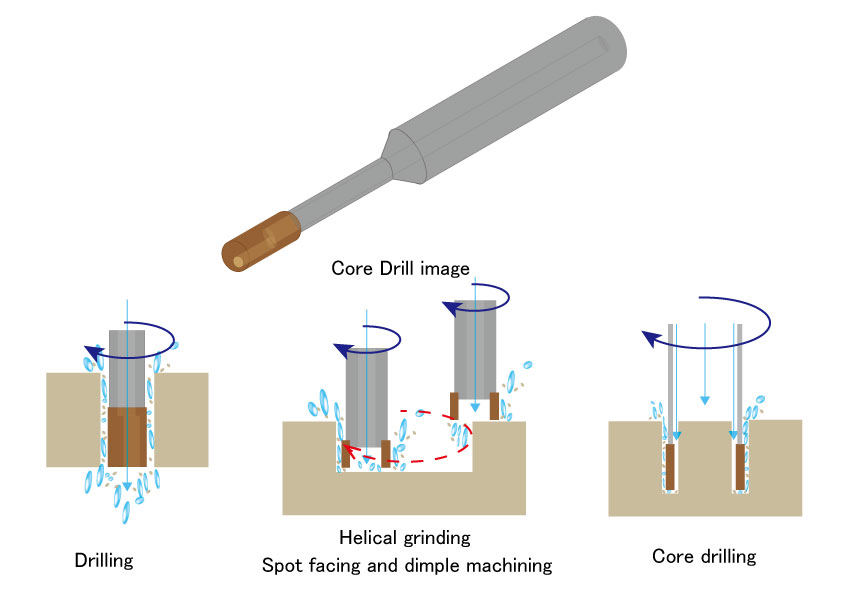 Applicable Materials / Application Examples for Diamond Core Drills
[Applicable materials]
Silicon carbide (SiC), aluminum nitride (AlN), silicon nitride (Si3N4), quartz glass, alumina ceramics (Al2O3), silicon, and sapphire

[Example of applicable machining]
■End face machining of ceramics by helical grinding.
■Spot facing and dimple machining of ceramics by helical grinding.
■Hole machining of hard ceramics such as SiC and aluminum nitride.
■Core drilling of quartz rod using long core drill.
■Core drilling of sapphire rod using long core drill.
Bond for core drills
Metal bond
Industories

Work materials

Processing methods