Diamond blade for package board cutting
Precision blade for cutting package boards.
We offer a rim saw type blade with a metal base (base metal) and an all-blade type.
Metal bond blade with good sharpness and cutting quality.
Stable sharpness without deterioration due to copper adhesion prevents cracking and chipping of package boards.

Depending on the blade thickness and particle size, the V-face shape of the cutting edge has the effect of suppressing the occurrence of initial chipping of the board.
We can also offer a dress board for dressing blades and propose the most appropriate dress board for the blade specifications.
It is widely used for machining of not only package boards, but also laminated ceramics, magnetic materials, and optical glasses.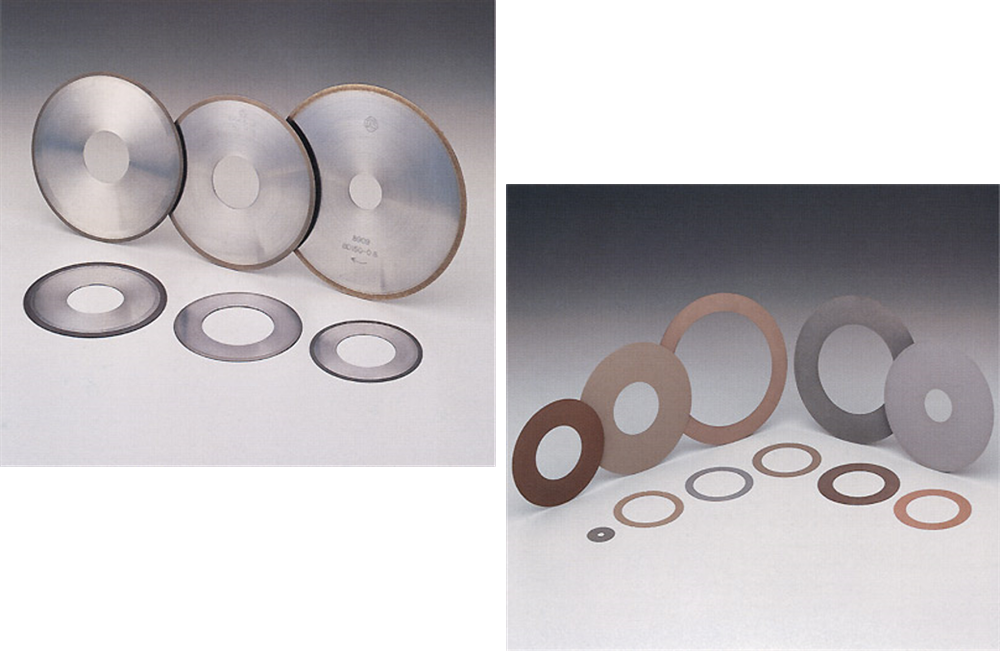 Typical blade specifications

Industories

Work materials

Processing methods