Realization of efficient machining of difficult-to-cut materials with the help of ultrasonic waves
[Challenges in Grinding Hard Materials]
A ultrasonic assisted grinding machine for highly efficient machining of difficult-to-cut materials such as quartz and ceramics has been introduced, but a tool that can demonstrate this performance has been unable to find.
[Solution with ultrasonic-assisted processing wheel]
Tokyo Diamond Tools Mfg. Co., Ltd. has developed a tool that efficiently transmits resonant vibration to the work material in order to achieve highly efficient grinding using ultrasonic vibration. With the help of ultrasonic waves, highly efficient grinding of difficult-to-cut materials such as quartz and SiC ceramics can be realized.
With the aim of maximizing machining efficiency by taking advantage of the features of ultrasonic assisted machining, the bond specifications have been optimized to achieve both sharpness and wear resistance. In addition, a special control for dressing of abrasive grains is applied to the grain preparation to reduce grain slippage and achieve better biting on the work material compared to conventional products.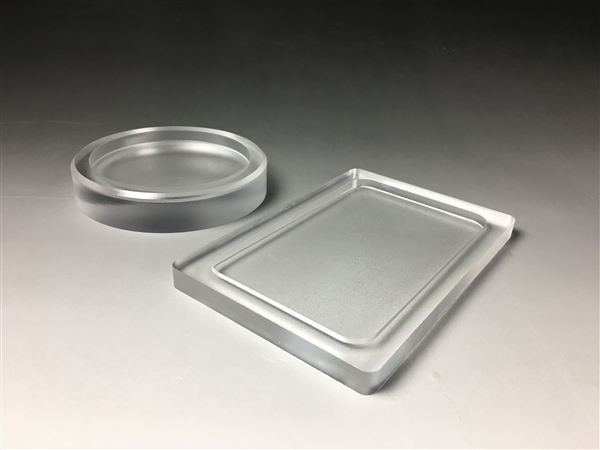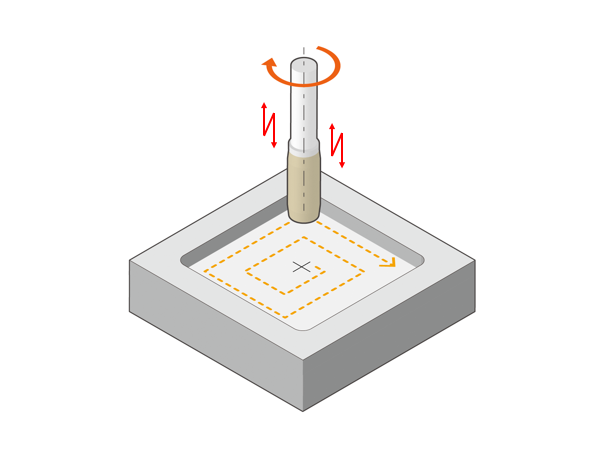 Comparison of machining time and surface roughness with conventional tools in quartz

Grinding wheel sharpness and wear resistance
The combination of metal bond wheels and ultrasonic vibration has made it possible to develop tools that maximize machining efficiency and achieve both sharpness and wear resistance.
Grinding Tools Ideal for Ultrasonic-Assisted Machining
Metal bond mounted wheel utilizing ultrasonic vibrations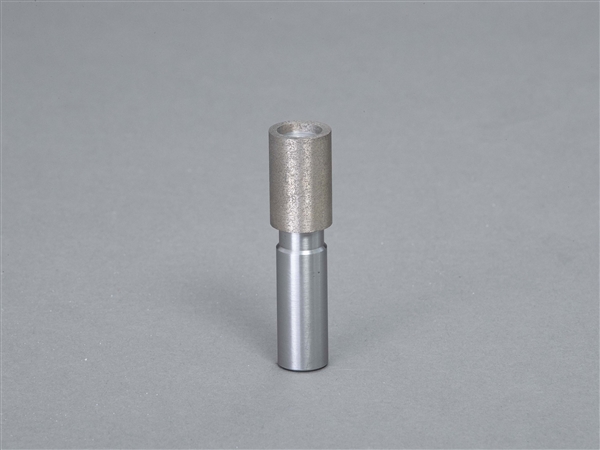 This wheel is suitable for internal grinding of precision parts and precision machining of glass, ceramics, quartz, carbon, ferrite, precious stones, etc. using ultrasonic waves. We offer wheels with the best bond and specifications for the work material and application.
■For the realization of highly efficient grinding operations utilizing ultrasonic vibrations, tools to efficiently transmit resonant vibration to a workpiece were developed.
■For the maximization of machining efficiency by taking advantage of the ultrasonic machining technology, the specifications were optimized and high cutting performance and high abrasion resistance were both realized.
■In comparison to conventional products, slippery, over-abrasive grains were suppressed and adherence to the workpiece was improved.