Stable grinding performance in spot facing of highly brittle materials such as aluminum nitride
[Issue]
Stable grinding performance is required in the spot facing process of ceramics such as aluminum nitride (AlN), which is a hard and brittle material used in the jigs of semiconductor manufacturing equipment.


[Solution]
Tokyo Diamond Tools Mfg. Co., Ltd. has developed bond MF560, which improves the sharpness at a low electric current and provides stable grinding performance in combination with the hard and brittle bond characteristics of our metal bond for ceramic machining.
Compared to conventional bonds, this bond reduces grinding resistance and provides stable grinding performance.


In addition to metal bond mounted wheels for spot facing, metal bond straight wheels for contouring also exhibit high performance.
We also offer electroplated cup wheels for flat machining.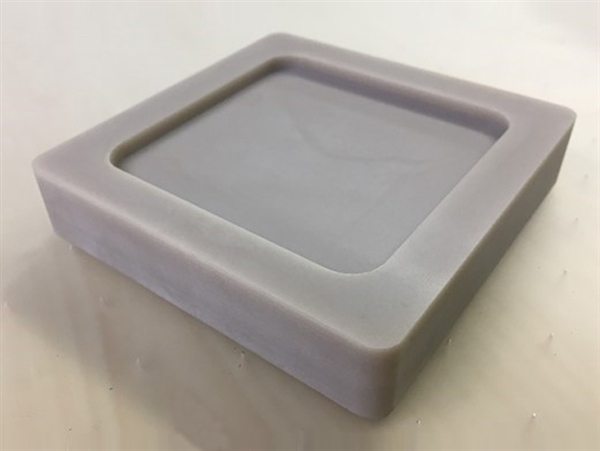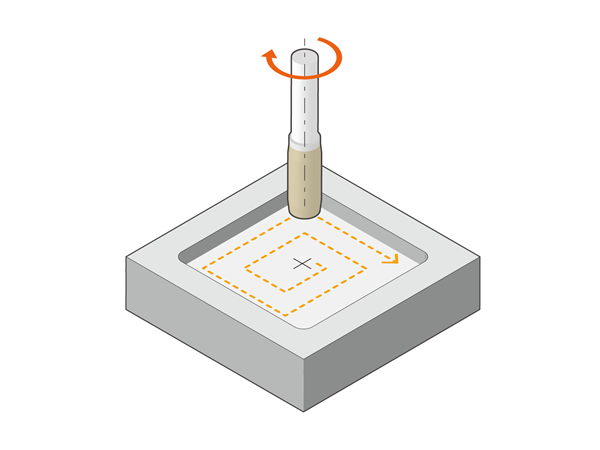 Example of relative comparison of grinding ratio and grinding resistance Fn in AlN machining by our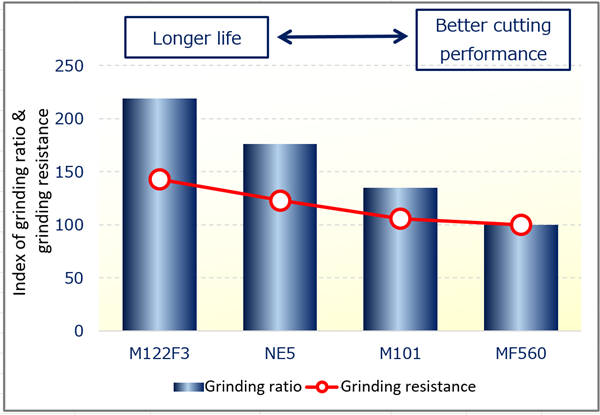 The newly developed metal bond MF560 provides more stable machining when machining highly brittle materials by placing more emphasis on sharpness, compared to other metal bonds.
Applicable tool
Metal bond mounted wheel for hard brittle materials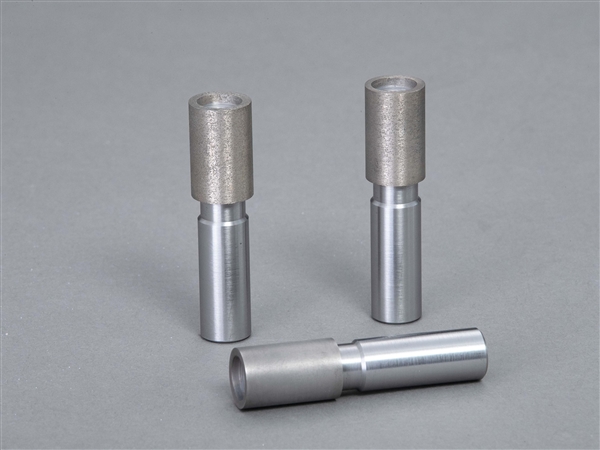 For machining of hard brittle materials, the MF560 bond has hard and brittle properties and features an excellent biting property and moderate grain changing performance, providing more stable grinding performance than conventional bonds.
This wheel is designed for internal grinding of precision parts and precision machining of glass, ceramics, carbon, ferrite, and precious stones.