Longer life of beveling wheels for compound semiconductor wafers
[Issue]
The production of compound semiconductor wafers, which are used as substrates for power devices, is expected to grow steadily in the trend toward power saving in a low-carbon society. The key to this growth is the machining cost of wafers, and it is important to improve the life of diamond tools in the beveling process. It is necessary to reduce chipping and extend the wheel life.


[Solution]
A longer wheel life leads to benefits such as shorter cycle time with less replacement of tools and lower total cost of use. Our metal bond beveling wheels are optimized for SiC (Silicon Carbide) and GaN (Gallium Nitride) wafer machining to reduce chipping and achieve long tool life.


We also offer electroplated beveling wheels with excellent sharpness and cost performance.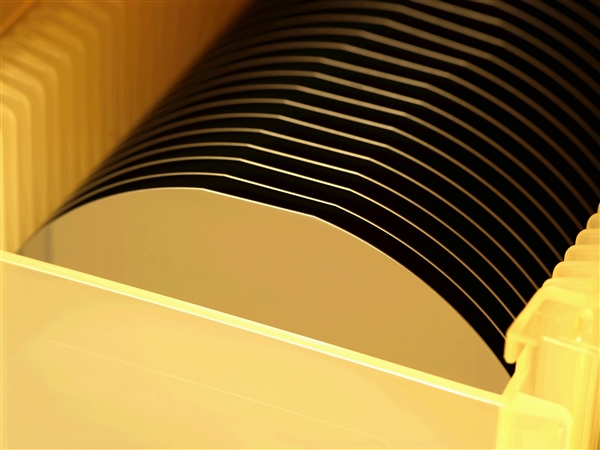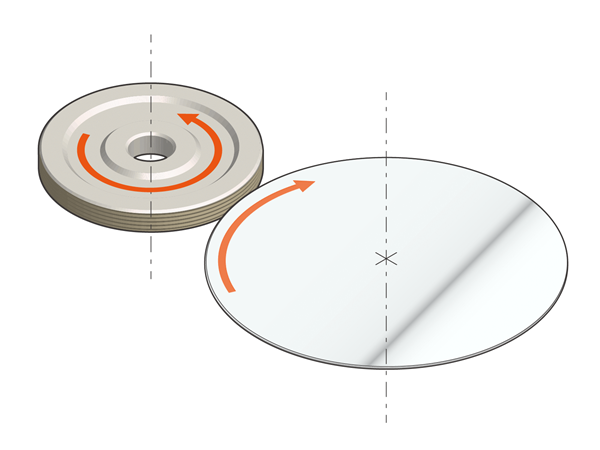 Comparison test of beveling wheel life with other companies' products

By improving the geometric accuracy of the wheel and developing a metal bond optimized for compound semiconductor wafers, we were able to obtain the test result that the wheel life in the SiC wafer beveling process increased by more than 30% compared to other manufacturers' products.
Applicable tool
Metal bond wheel for compound semiconductor wafers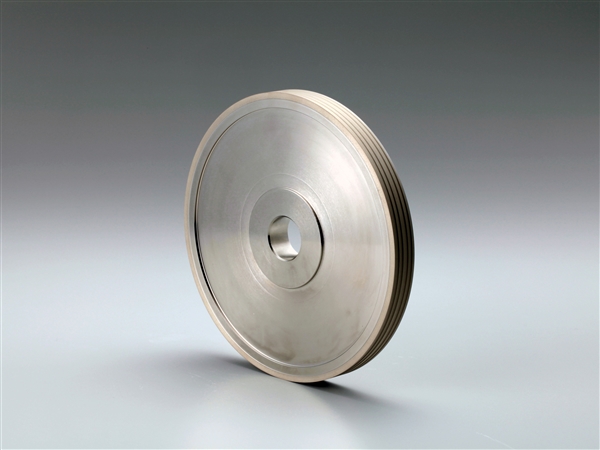 [Possible production range]
Grain size : #400 - #3000 *Compound grain size is also available.
Outer diameter : Up to 202D
Internal diameter tolerance: H6
(Please consult with us for other tolerances.)
Dynamic balance: ≧0.1 g @Min.
Groove shape tolerance : ≧ 0.5 degrees
Number of grooves: Up to 10 grooves (more than 10 grooves are possible
depending on groove shape.)
Diamond with unique abrasive grain control is used to reduce the incidence of chipping and the machining damage.
The use of a bond with excellent abrasion resistance ensures high dimensional stability of the wheel shape and long life.