High quality, high precision and high efficiency in finishing of composite materials such as CFRP
[Issue]
CFRP is increasingly being used in aircraft and automobile parts, but the machining of CFRP is facing issues such as burrs (fiber residue) and delamination. In particular, the final finishing of joints with other parts is sometimes performed manually, and more efficient and stable machining is required.


[Solution]
Mono-crystal diamond end mills have much sharper cutting edges than conventional tools such as diamond-coated or cemented carbide tools and realize finishing with greatly reduced burrs and layer separation.
Compared to manual finishing, which is costly and inevitably results in variations in accuracy, mechanization of the finishing process contributes to shortening the process time and reducing costs. It also helps to stabilize the quality in mass production.


[Right figure]
Examples of machining types: (1) Side machining, (2) Chamfering, (3) Flat and groove machining, (4) Hole machining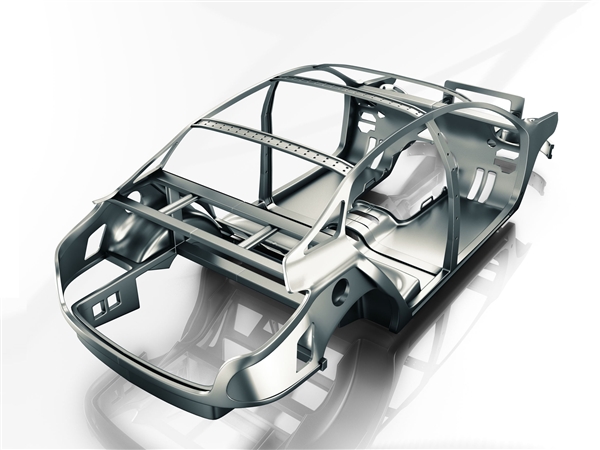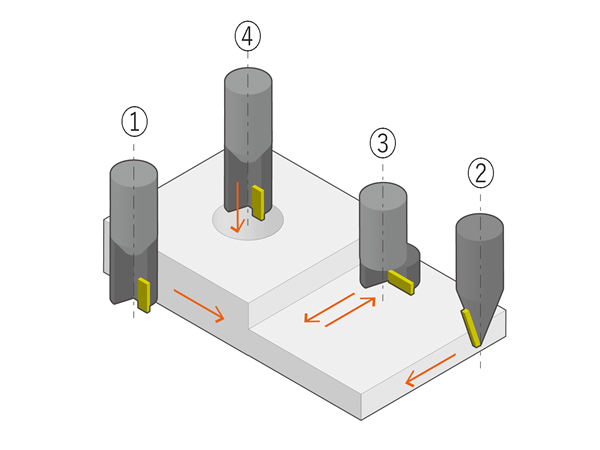 Comparison of machined surfaces finished with conventional tool products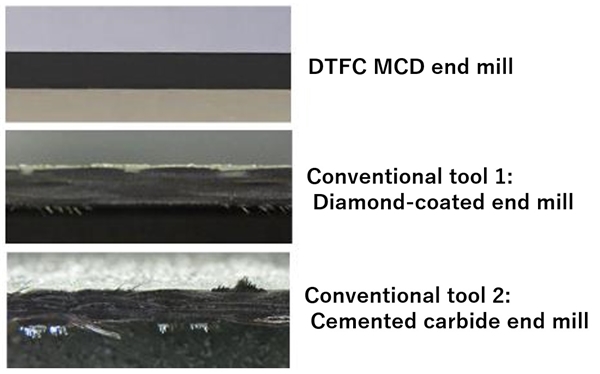 Example of burr-less and delaminator-less finishing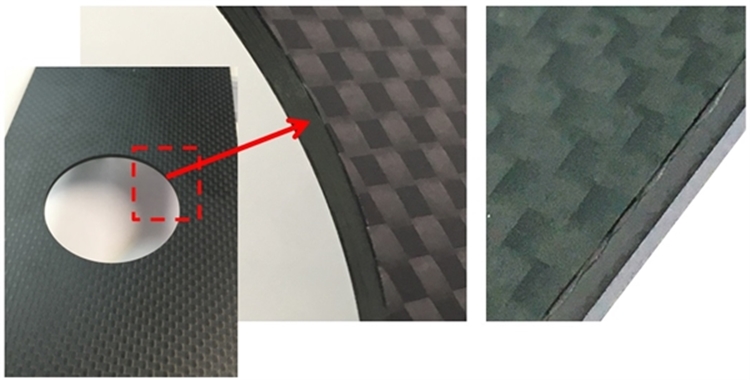 Applicable tool
"DTFC" Mono-crystal diamond end mill for fiber-reinforced composite materials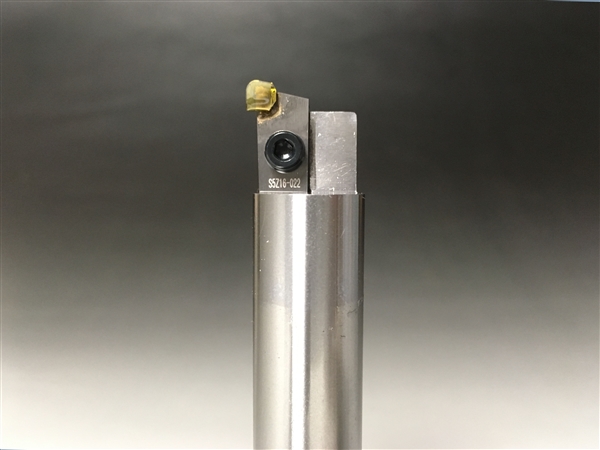 [Examples of applicable machining variations by tool type]
(1) Side finishing tools: Removal of burrs and delamination after trimming of molded products, and improvement of dimensional accuracy 
(2) Chamfering tools: Removal of burrs and delamination, and improvement of design and shape quality
(3) Plane and groove finishing tools: High quality finishing of shapes such as planes and grooves.
(4) Hole finishing tools: Improvement of fitting accuracy of joint parts, etc.

■Used for finishing processing of side face and plane or for chamfering of CFRP (thermosetting/thermoplastic) and aramid fiber-reinforced composite materials.
■Significantly suppresses burr or delamination compared to conventional finishing tools, requiring no final manual processing and reducing processing time and cost.
■Suppresses precision dispersion, which is difficult to control with manual filing, and effective for finishing processing of joints with other parts that requires particularly high precision.