Realization of high-precision micro-groove forming with roll molds for optical films
[Issue]
Video devices such as TVs and displays are becoming higher resolution types, such as "4K8K", and having smaller and more complex structures such as xR (VR/AR/MR, etc.) goggles. In order to achieve these technologies, finer machining of precision molds for optical films and optical elements is required.


[Solution]
The use of fine cutting tools with mono-crystal diamond enables high-precision fine groove forming with continuous pitch in the machining of roll molds for optical films. Mono-crystal diamond has excellent wear resistance and contributes to the long-time continuous machining of large rolls.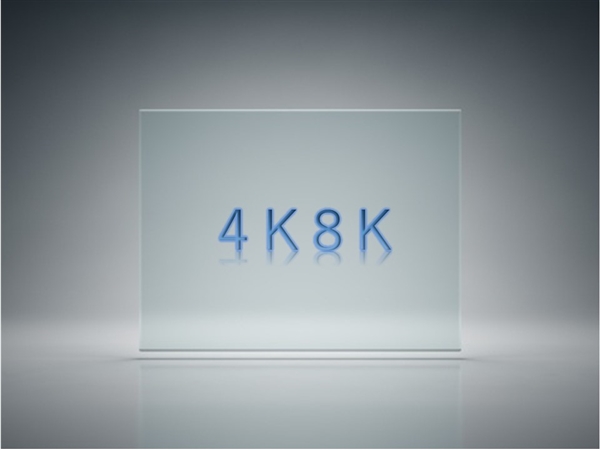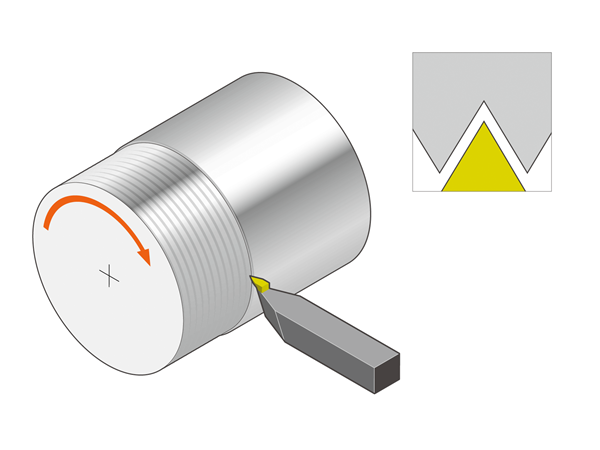 Example of mono-crystal diamond ultrafine cutting tool edge shape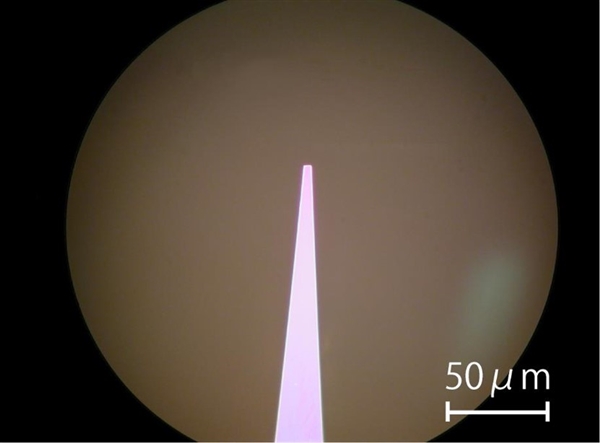 Reference example of nano radius ultrafine cutting tool (radius size under R1μm)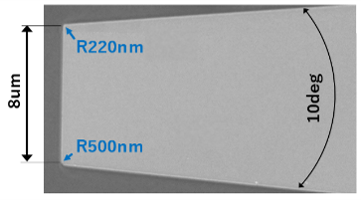 .
Expected effects for optical parts mold are contributing smoother release ability, improvement of surface texture, and suppression of rainbow reflection.
Supposed production range: R100nm ~ under R800nm
Applicable tool
Mono-crystal diamond ultrafine cutting tool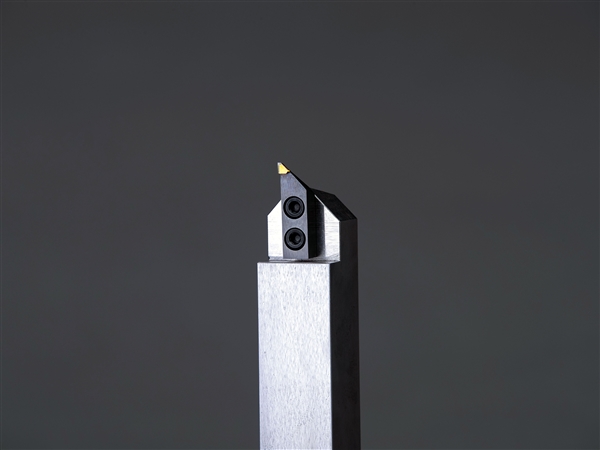 These mono-crystal diamond bites have fine cutting edges made of single-crystal diamonds, which have excellent wear resistance and can make the edges very sharp. By using single-crystal diamond microbites, a cutting edge controlled in micrometers (μm) is transferred to a workpiece, and a fine groove pattern can be formed with high precision and a continuous pitch.

[Main applications]
Machining of optical films for FPDs and precision molds for optical elements
Micro-pattern forming and planer machining
Machining of diffraction gratings
Other MEMS and bio-related micro-pattern machining
Standard Specification [Nose angle under 15°] [Size: mm]