Realization of excellent machining accuracy and long tool life in cutting of magnetic materials
[Issue]
In a low-carbon society, the importance of high-performance magnetic materials such as neodymium will continue to increase. The machining efficiency of these magnetic materials, which are used in large quantities, is required as well as machining accuracy, chipping reduction, and long service life of the tools.


[Solution]
By adopting a harder base for the cutting wheel than before, cutting with less bending and higher shape accuracy has been achieved. Also, by optimizing the abrasive grains, the cutting ability is maintained longer than before and chipping of the work material is reduced. It also maintains a moderate degree of self-sharpening and realizes a long tool life.


We can also provide electroplated wheels for form grinding of magnets with complex shapes such as arched shapes that require high shape accuracy.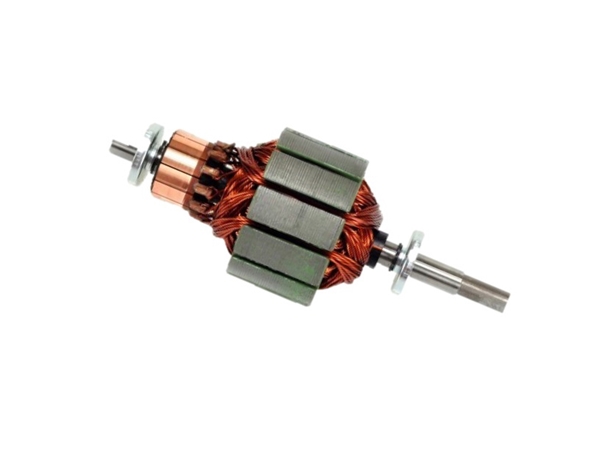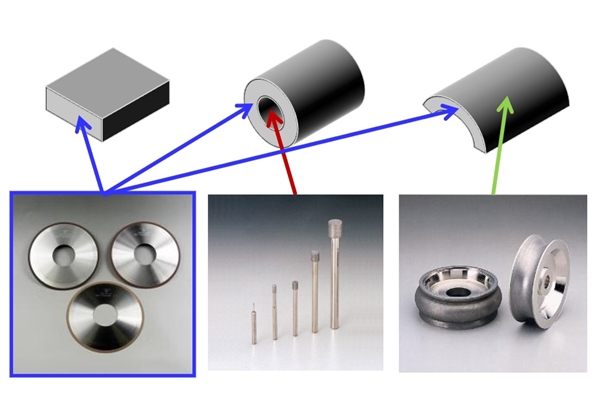 Applicable tool
CBN resin bond cutting wheels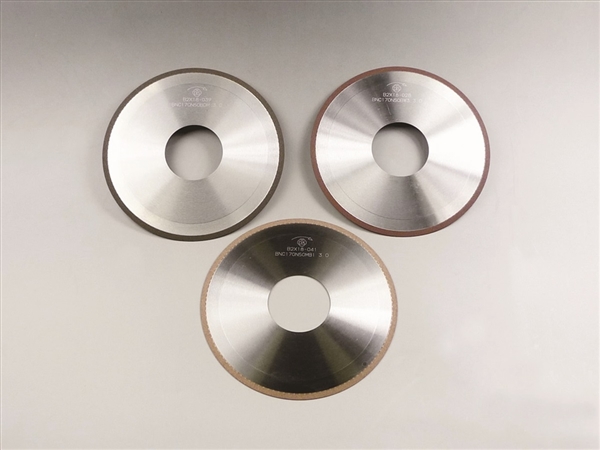 For the mass production of small magnets, a multi-cutting wheel with several CBN cutting wheels combined is effective for more efficient machining.

These high-efficiency cutting wheels are suitable for high-quality cutting of magnetic materials, ceramics, and glass. Their high cutting performance improves cutting surface quality and hence work quality.