Extend wheel life by reducing chipping in chamfering of curved cover glass
[Issue]
With the electrification of automobiles, in-vehicle monitors are increasingly being used on instrument panels in addition to car navigation systems. Monitors for instrument panels often require cover glass with a curved surface, especially in high-end vehicles, to emphasize design. The long life of the chamfering wheels is required to reduce the machining cost of these cover glasses.


[Solution]
Our electroplated mounted wheels for chamfering reduce chipping even when the amount of glass to be machined increases by optimizing the shape of the abrasive grains, etc., thereby extending the life of the wheel.


For the chamfering of flat glass, the metal bond chamfering wheel contributes to more efficient machining by realizing high-precision form grinding with long-lasting sharpness and long life.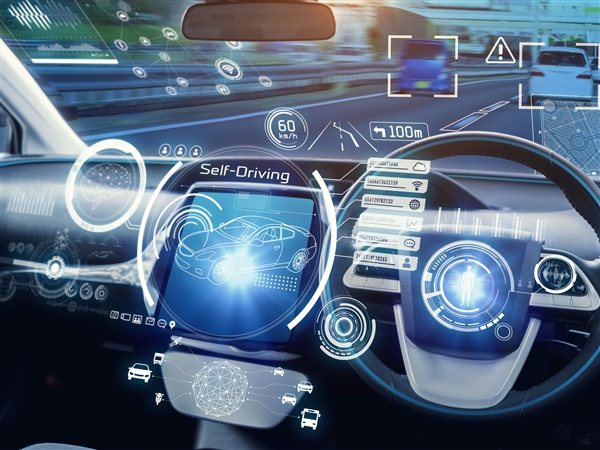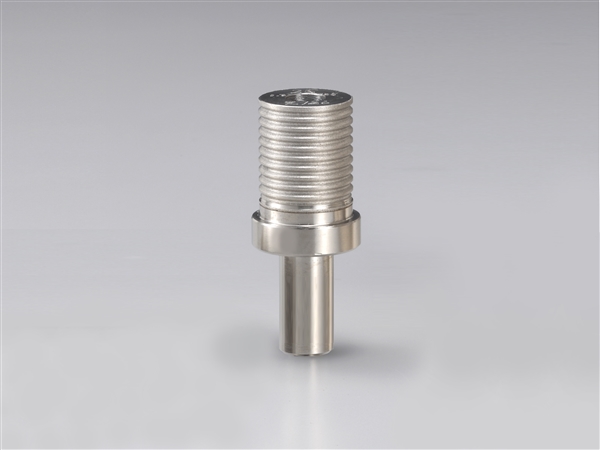 Comparison of the number of chamfering glasses with conventional products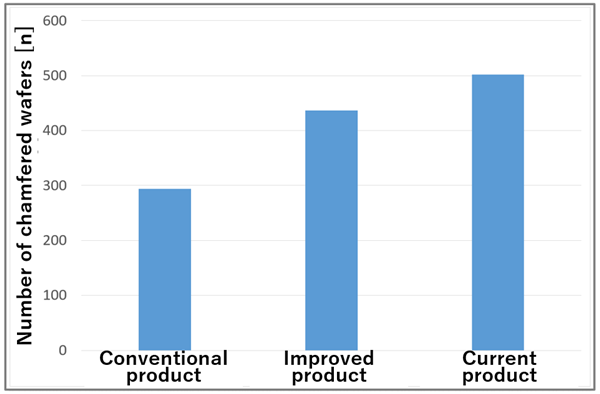 Processing condition
Machine: Grinding center
Material thickness: 0.55mm
Wheel grain size: #1500
.
* Life decision : The number of holing & chamfering glasses to reach occurring over 20um chipping
Applicable tool
Electroplated mounted wheel for chamfering glass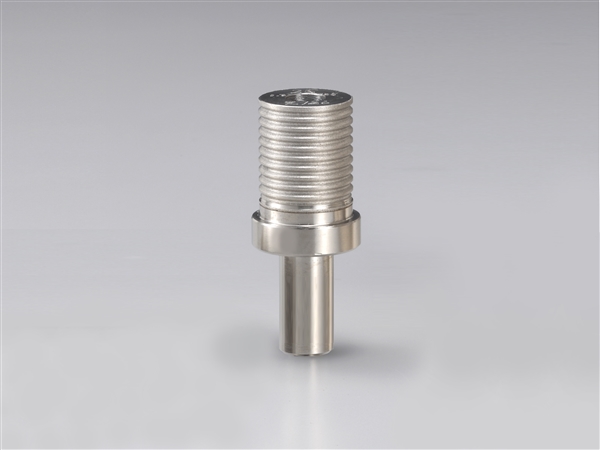 We can also suggest how to control the amount of abrasive grains embedded and how to further increase the service life.

* The left photograph shows a general image of an electroplated mounted wheel for chamfering, but the tools used in the above process are different shape.