Realization of highly efficient machining of difficult-to-cut materials such as alumina and Si3N4
[Issue]
Alumina and silicon nitride are representative materials of fine ceramics and are widely used in industrial machine parts due to their high hardness and excellent wear resistance. There is a need for tools that can grind these hard and difficult-to-cut materials with high efficiency in a short time while maintaining their cutting performance.


[Solution]
Compared to resin bond wheels, metal bond wheels have a higher abrasive grain retention and a longer service life. However, when grinding difficult-to-cut materials, the grinding capacity of conventional bond wheels is insufficient due to abrasive grain wear and shedding. Our Metarex wheels have an excellent self-dressing effect because the special bonding agent falls off at the same time as the abrasive grains fall off, resulting in durable grindability and efficient processing.
In addition to ceramics, this wheel is effective for high-efficiency machining of crystal, quartz, cemented carbide, etc.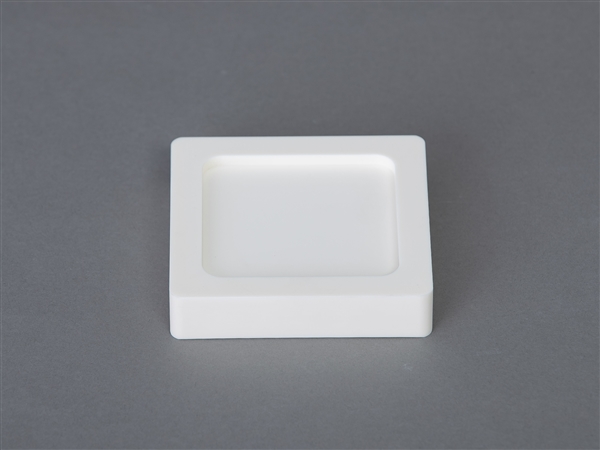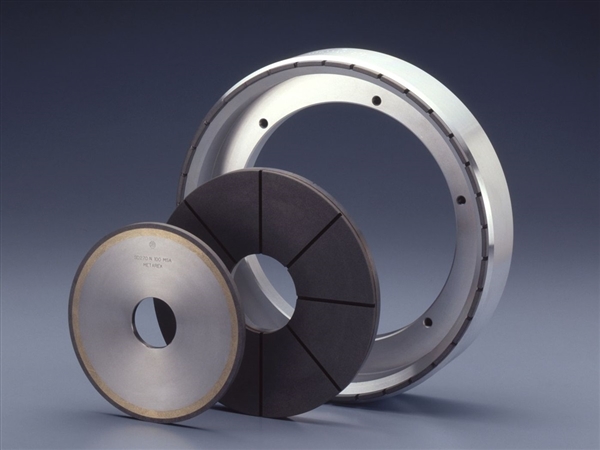 Comparison of the grinding resistance using various bonds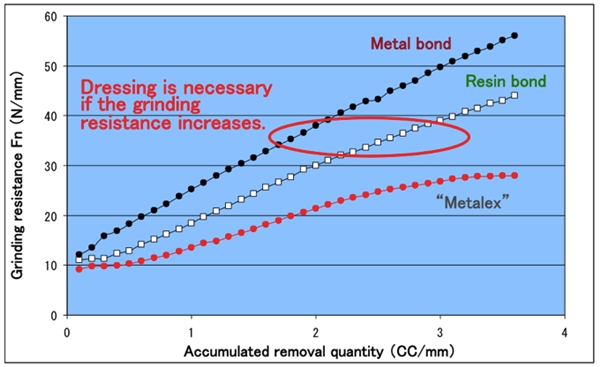 Processing condition
Machine : Horizontal spindle surface grinder
Material : Si3N4 (silicon nitride )
Wheel size : 200Dx8T (1A1)
Applicable tool
Metarex" Metal bond wheels for high-efficient grinding of difficult-to-cut materials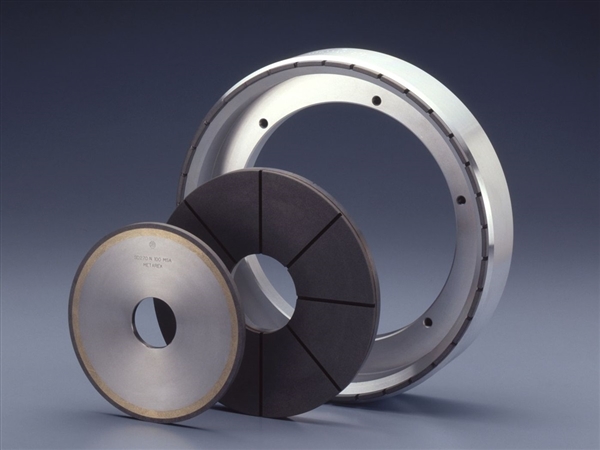 These metal bond wheels are designed with a new concept, and have both the high cutting performance of resin bonds and the abrasion resistance of metal bonds. They are suitable for efficient grinding of difficult-to-cut materials such as Al2O3-TiC and quartz.