Sustained sharpness and long tool life in ferrous material machining
[Issue]
In the machining of ferrous materials, we want to achieve sustained sharpness and long tool life, as well as suppress the occurrence of burns on the work material.


[Solution]
The metal bond has high thermal conductivity and excellent heat dissipation, which reduces the thermal stress on the work material compared to general grinding wheels and vitrified bond wheels, thus suppressing the decline in the fatigue resistance strength of the work material.
The heat-dissipating effect reduces damage to the abrasive grains, and the moderate self-sharpening action extends the dressing interval and contributes to a reduction of downtime.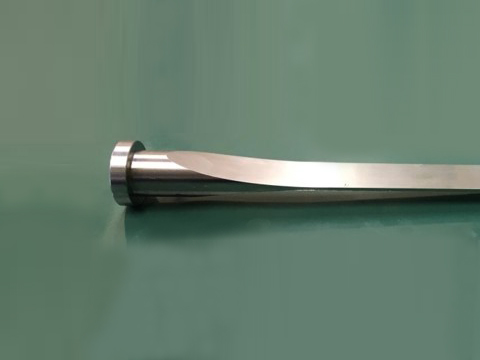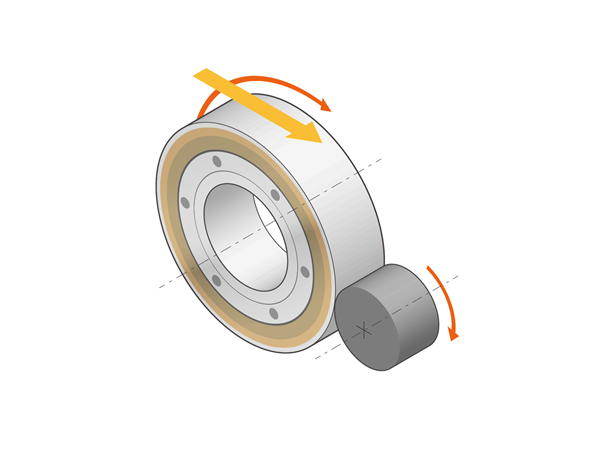 Life index comparison with general grinding wheel/CBN vitrified bond wheel

Grinding method : Centerless through-feed grinding

Work material : SCM hardened (HRC47)

Work size : (φ6-3.5L)-2.8d-38L

Wheel size : φ300-42T(3X)
Applicable tool
"Metalist" CBN metal bond wheel for iron material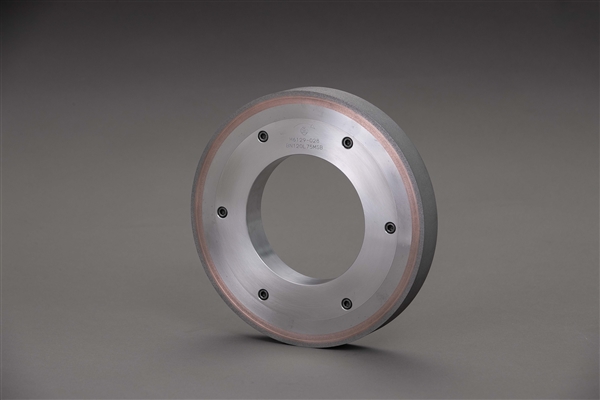 The metal bond, which has much higher thermal conductivity than the vitrified bond, minimizes the effect of heat on the grinding wheel surface.

[applied materials]
- Cermet, HSS
- Steel (carbon steel, die steel)
- Inconel

■ The product not only maintains cutting performance and realizes long tool life, but also suppresses burning of work materials.
■ Since it can suppress heat stress on work materials more than conventional abrasive wheels, reduction of the fatigue-resistant strength of the work can be suppressed.
■ Little damage on abrasive grains and appropriate spontaneous blade generation can realize long dress intervals and reduce down time.